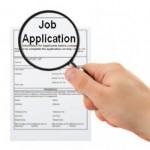 In today's legal market, the job search is no easy task for 3Ls and recent law graduates. With legal job openings few and far between and a new wave of entry-level lawyers trying to enter the profession with each passing year, the hunt for legal employment has turned ultra-competitive. Things only get worse when student loans are added to the equation. However, pointing out how bad it is out there doesn't help anybody. What matters is what you can do to stay competitive and place yourself in the most optimal position for gaining legal employment. Assuming you are fully up to date on the Law School Job Search Strategy series and are already applying the concepts from previous chapters, there is an additional tool you can add to your job search arsenal: soliciting contract work. Although this is probably not on anybody's priority list after law school, it carries with it some great benefits that can help you get your foot in the door and finally begin your legal career.
To understand how contract work can help you land a legal position, you must first understand how it is beneficial to a legal employer. Most law graduates understand how tough the legal job market currently is for people in their position, however, very few pay attention to the people on the other side of the fence: the legal employers. A big reason why this current glut of non-practicing young lawyers exists is because the places where most law graduates end up working are struggling for work as well. Medium and particularly smaller firms have been hit extra hard by the recession because they depend on the average Joe client, the same person that was hit the hardest by the economy in recent years. With this financial hit, the last place average Joe is going to look to spend what little money is left is legal services. This has left most smaller firms struggling. Because they are struggling, they do not have the resources to take on full-time entry-level associates at the same pace as in the past. With the supply of legal work for clients unstable, it is not hard to imagine how partners at these firms come to the conclusion that it is not beneficial for the firm to bring on a stable expense in the way of a first year associate. However, all is not bad.
Obtaining clients may have become harder and the steadiness of the incoming legal work may have dissipated, but there is still work to be done. The mere fact firms may not afford a stable associate does not mean they do not need help getting the work done during the periods of time when there is enough legal work to go around. This has paved the way for contract work: a phenomenon that has risen in activity in the current legal market because it is mutually beneficial to both the recent law graduate and the legal employer. Contract work is mutually beneficial because it provides a 3L or recent law graduate with practical experience, connections, and maybe even a future in at the firm while allowing the firm to have the flexibility to decide when it wants to incur additional expenses to help with the legal work it handles for its clients. Without having to worry about a steady expense, firms can dish out some legal work when the need arises. This makes them more open to the idea. Contract work is obviously a part-time arrangement, an arrangement where you act as a pseudo-first year associate whenever the firm sends some legal work your way. For example, if a firm needs help with research and writing of memos or drafting basic motions, you will be given this work to complete on a project or hourly basis.
This does not mean that every firm will be receptive to this idea, but it is another option on the table that you can apply when applying for legal positions. In fact, it should be done as part of your mass-mailing campaign. If you are sending out applications for entry-level associate positions to various firms, in the same email you can easily add that you are also open to handling project work for the firm if short-term legal help is on their radar. This way, you not only include yourself as a candidate for any potential full-time job openings available at the firm but also provide the firm with another alternative arrangement that the firm may consider when enough work is available. The key is to express in the email a willingness to handle project work on a contract basis and emphasize how your experience equips you to handle writing basic motions or memos. It won't hurt to add you have a fast turnaround. It goes without saying that these emails should be directed at partners, not at HR. After all, if you include you are interested in handling certain legal work on a temporary basis to HR they will most likely not have a clue as to whether this is possible. You can phrase your emails in one of two ways. You either inquire about contract work directly and add that you are open to hearing about any potential full-time positions as well, or by doing the reverse and mentioning the contract work alternative at the end of the email. That is up to you, it doesn't hurt to experiment.
Applying for contract work is obviously not something that any 3L or recent law graduate wants to be doing. The thought of seeking part-time work instead of full-time work is not thrilling. However, this strategy cannot be viewed in a vacuum. Every law graduate wants to be gainfully employed. You cannot look at this as anything other than another opportunity to reach that ultimate objective. You're not trying to handle contract work for life. You're simply trying to get your foot in the door in any way you can, and this is a little secret that most of your peers will not be using as part of their job search arsenal. Stay ahead of the game, and you'll put yourself in the best position to get your career off the ground. The important thing is to understand that many firms in this legal economy are much more open to this arrangement than a blanket resume drop for a full-time entry-level associate position that often is not even on the firm's radar. It's simply casting an even wider net. Hopefully, you'll catch something.